THE JERSEY SHORE'S
island getaway
THE JERSEY SHORE'S
island getaway While music and bathing suit styles have changed over the years, one thing remains the same - Martell's is consistently the hot spot for fun on the beach, day or night.
For decades, the iconic and world famous Tiki Bar has been the center of action in Point Pleasant Beach and most of the Jersey Shore. Welcoming families and people of all ages, Martell's Tiki Bar is known for its island atmosphere with theme bar, great food, tropical drinks and a dance floor that is consistently voted "Best of the Best" for Monmouth and Ocean Counties. The band stage hosts many of the Jersey Shore's hottest acts and all are welcome on one of the only beaches in NJ where beachgoers can enjoy their favorite drink on.
ENTERTAINMENT
Live entertainment includes the hottest acts on the Jersey Shore plus the epic Tiki Monday that brings out the party crowd as DJs spin on the beach or one of the outdoor stages.
Entertainment Calendar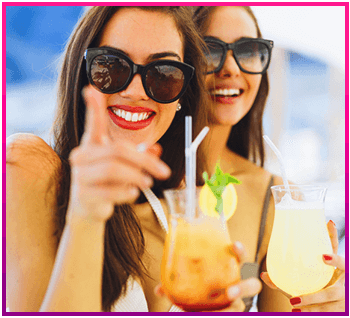 PLATINUM CARD
The Convenience of Cash with the Security of a Credit Card. Plus 10% off on food and beverages, club courtesy, and beach access!
Platinum Cards not being sold at this time.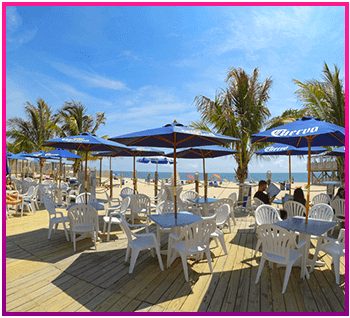 BEACH PARTIES
Book your Beach Party today!
Minimum 100 Guests - Tuesday-Friday Only
PRIVATE EVENTS
Overlooking the Atlantic Ocean with its tranquil views and surf sounds provides a beautiful setting. Add to that our chef prepared, mouthwatering selections and you have a recipe for a truly special occasion. That's what we bring together at our beautiful banquet hall, which is prepared to host your next special event.
Our management will work with you to create an experience like no other. Custom menus are a specialty of the house and every affair is coordinated with a focus on YOU. We hold only one event at a time to ensure you get the special attention you deserve. Whether for weddings, private parties, holiday parties or other special event our banquet manager will help you create an event your guests will never forget.