2024 BEACH BADGE 
Martell's Beach Badges are On Sale from now through December 24th, 2023 for $100 plus a 3% merchant service fee which will be added after checkout. Beach badges grant you access to Martell's Beach 7 days a week all season and skip the line from 9am-5pm.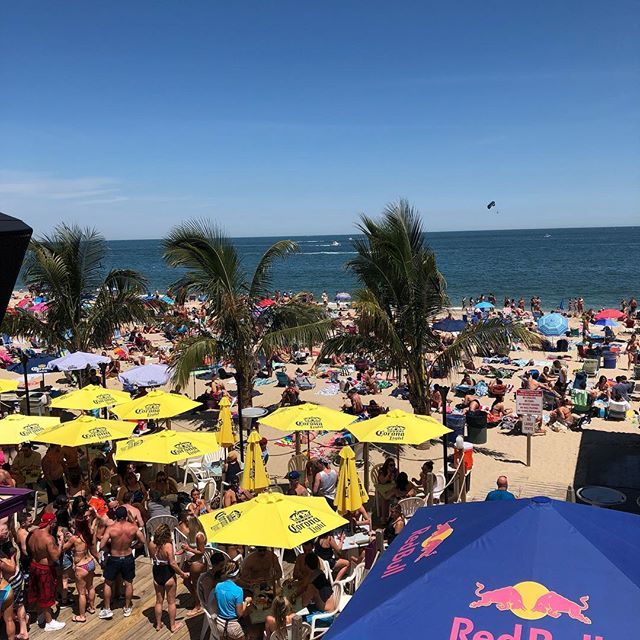 Beach Badge applications can be submitted by:
1) Download and complete "Beach Badge Application" and mail back with accompanying check or money order.
2) Complete application by clicking here, then enter the total amount of beach badges desired and add to cart to submit payment online.


If purchasing multiple beach badges, please list the name and address for each beach badge being purchased on the application form.


All beach badges must be picked up onsite at Martell's Tiki Bar after April 15th. Please bring a photo identification matching the information on the form completed.
Terms and Conditions:
These are our daily age requirements: MONDAY- MUST BE 21 OR OLDER. TUESDAY through SUNDAY & HOLIDAYS children 13 and under are permitted and must be accompanied by a parent or guardian. PROOF OF AGE IS REQUIRED. Any misuse of the facilities will result in the revocation of the badge and its privileges. Badges are non-transferable and if a badge is lost there will be a replacement charge equal to the amount paid. If the badge is recovered at a later date, the money will be refunded. The following items are prohibited on the beach at any time: No Boogie Boards, No swimwear management deems inappropriate, No Loud Music & No smoking. Also the use of coolers or similar types of containers, as well as alcoholic beverages or food not purchased at Martell's Tiki Bar is strictly prohibited.